You might be wondering how your favorite Disney Channel stars nailed the role they played in movies and shows. They are once little kids who just want to be given a chance to shine, and right now, they are able to enjoy stardom. Knowing that they too started small and eventually given a big break might inspire you and give you a go. 
Below is a list of Disney Channel stars together with a brief summary of their inspiring stories.
Britney Spears
The Mickey Mouse Club, which aired in the year 1990, was able to produce a lot of successful talents already. Britney Spears is one of their home grown talents who once performed in local choir and performed in different dance concerts. She lived that life before she decided to audition for The Mickey Mouse Club.
When she auditioned first, she was told that she was still very young and needed to grow up. When she went back, she starred in various films where she was able to work with Christina Aguilera and Justin Timberlake.
Zac Efron and Vanessa Hudgens
The very popular Disney movie series High School Musical was able to produce two aspiring stars—Zac Efron and Vanessa Hudgens. For both of them, the said series was not their first project. They both started small in their own ways. Efron began taking his singing lessons when he was still a boy. He was able to perform in several theater productions. He was referred to an agent with the help of his high school drama teacher.
Miley Cyrus
Miley Cyrus is a Disney star who was able to start her career with the help of her father. Her father once had a TV show and brought her to audition for Disney. Fortunately, she was given the lead role in Hannah Montana, where she was loved and adored by many kids.
Selena Gomez
Selena Gomez was discovered by Disney when they first had their worldwide casting search. From there, she was given an opportunity to appear in several films such as The Suite Life of Zack & Cody. She also played as the rival of Miley Cyrus in Hannah Montana.
Jonas Brothers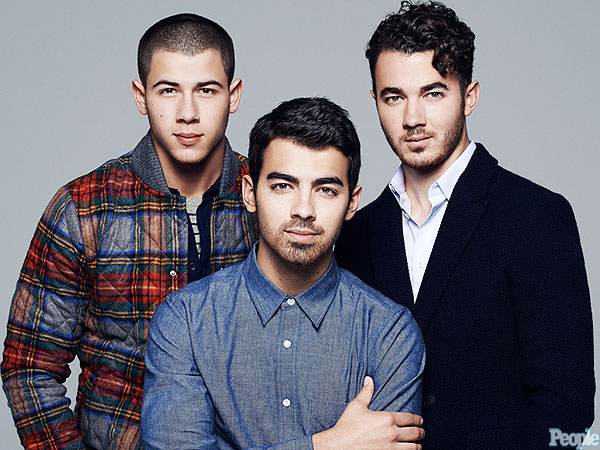 Hannah Montana opened the door of stardom for a lot of stars, and the Jonas Brothers are one of them. After they went to perform with Miley Cyrus in her tours, they were offered to appear in different short reality series and movies such as Camp Rock and Camp Rock 2: The Final Jam.
Demi Lovato
Demi Lovato made her debut as an actress in the child series Barney & Friends. She was able to establish her name once she starred in the Disney Channel television film Camp Rock. Eventually, more opportunities were given to her until she signed a recording contract with Hollywood Records.
Hilary Duff
Duff is an American singer-songwriter, actress, and author. She appeared in various local theater productions when she was young. She became an established teen idol after she starred in Disney's Lizzie McGuire in the year 2000.
Anne Hathaway
Anne Hathaway is an American actress who played several stage roles in the year 1999. She was given her break when she was included in the casting of the Disney film The Princess Diaries in 2001 as well as its 2004 sequel. As of the moment, she has received a lot of prestigious awards for her excellent performance both in singing and acting.
There are a few chances of getting a big role in Disney. However, if you will only persevere and be passionate about your career, then reaching your dream will not be impossible. Next time, you might already be one of the brightest talents of Disney who once started from being nobody to the brightest somebody there is.