It has become a fact that thousands of kids and teens all over the world want to be part of the Disney world and a number of them are able to do this through Disney Channel auditions. There are a number of acting jobs available in this huge entertainment empire. The problem is that you will be competing not just against all the hopeful teens across the US, but also among the talent roster within the Disney family itself and among the seasoned actors and actresses who will audition for the major and supporting roles needed.
Before you face your competition, it is best if you are armed with every kind of information there is to know about. You should not just learn about the audition process itself, but also about the company you wish to be part of. You should also be apprised of the things they are looking for and what you need to avoid. This way, you will be ready for every eventuality you may need to face.
The Walt Disney Company
I. The Walt Disney Company is a huge conglomerate that is comprised of a number of independent organizations that range from media networks to film studios to parks and resorts to consumer products to interactive entertainment. Among the known names under this large entertainment company are the ABC Television Network, Hyperion Publishing, Disney Channel, Hollywood Records, Touchstone Pictures and Disneyland.
Looking at the wide reach of the company, it can be expected that casting new talents is done right within its individual institutions. This means that if you are auditioning for the role of an extra in a Disney film feature, then the people from Disney Channel won't have anything to do with it.
II. Original television movies produced by Disney Channel usually cast Disney talents in Los Angeles. As the filming of these productions is often done in Utah, these acting jobs that may be offered in location are just for extra or supporting roles. Meanwhile, the location of the shooting of the company's television series is usually in Los Angeles. However, it is not done in the premises of Disney itself, but in unnamed studios located all over the city. Only feature films or high-budget primetimes series for ABC are filmed in the Disney property.
III. Casting Directors for Disney Channel are normally not hired by the entertainment company itself. However, they do have casting executives who supervise in the casting processes that are usually headed by contractors. These contractual casting directors are usually hired for specific shows and they usually don't have any say on other projects under Disney. Most contractors working on Disney television and film productions are in Los Angeles, while the ones working on theatre are in New York. Contractual casting directors are hired regularly for huge feature film productions, occasionally for small market auditions and once a year for nationwide open call castings.
Things that Should Be Avoided
1. Trusting solely on the public relations material provided by Disney.
Don't get all starry-eyed from everything that you read about Disney stars. A lot of times, they are crafted by the well-oiled public relations machinery of the company. As they have a mission to let you think that their young stars are just like you, they spin the biographies of their talents into something you can relate to. But, these are not the real stories behind every actor within the company's ranks. So, know how to distinguish the real stories from the fabricated ones before you begin imitating the career path of a Disney star.
2. Paying to get into a Disney Channel audition.
Every Disney audition out there is for free. You should always be on the lookout for any kind of audition for Disney, whether it is for theatre, film, television or their theme parks. The only expenses that you'd have to shoulder for these auditions are for your travel arrangements when you are invited for callbacks in New York or Los Angeles and you are based in Texas. There are even times when you don't have to do this as Disney sometimes pay the travel expenses of kids and teenagers who are already in their casting shortlist.
3. Paying people who have worked or are still working for Disney so you can get cast for a role.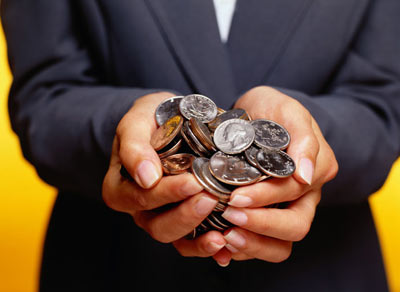 Whether someone is a Disney star's former acting coach, a television series actor, a former casting director or a manager or agent representing a Disney talent, he or she does not have any authority to get you into any casting call for the company. Keep in mind that the Walt Disney Company is very huge and somehow at one time or another, a lot of people in Hollywood have worked for them. You should never ever pay people to get you an audition or cast for a role just because they worked for Disney before.
4. Believing that the plotlines for Disney shows and movies are based on reality.
A lot of Disney Channel shows and films like High School Musical, Hannah Montana, Camp Rock and Sonny with a Chance convey the idea that any teen or kid with talent has the chance to be discovered. While their plots are usually believable and very entertaining, you should be aware that this is not actually how the Disney Company conducts their business. It is not the philosophy of the company to just pick a virtual unknown and propel him to stardom. While it might be good for their business to lead the public into believing that they do "discover" talents that way, you should not be misled by this. As somebody who wants to be part of the entertainment industry, you should be cognizant of the fact that their stories are purely fairy dust or Disney magic; no more, no less.
What Disney Channel Is Looking For
1. Disney only hires established stars for their television series or feature films.
As opposed to what a lot of people believe, actors that star in Disney Channel television films or shows are not just picked out and discovered from any state in the US. As they are an enormous company that takes a lot of risk and invest tons of money on projects, they make sure that they only get seasoned actors with a strong acting background and whom they believe has the IT factor that audiences are looking for. They usually put their money on talents who are already guaranteed to bring them not just the professionalism, but also the ratings they are looking for.
The process for any Disney casting is quite tedious and long. Most of the time, the supervision and participation not just of hired casting directors, but also a number of Disney executives are involved in the casting of an actor for any TV show or film.
A great example of this is Selena Gomez's getting the role of Alex Russo in Wizards of Waverly Place. Before she got this project or even auditioned for Disney, she was already part of the show Barney and Friends that was filmed in Texas. She also had minor roles in SpyKidsv3D and Walker Texas Ranger as well guested in such shows as The Suite Life of Zack and Cody and Hannah Montana. Even if Selena was already in Disney, this does not mean that she got into Wizards at the get go. She went through at least three auditions before she was cast for her role.
This information is imparted here not as a form of discouragement, but as a reality check. Teens and kids who want to become part of the Disney family have to be aware that it is a rather long journey, instead of a "one-time" thing. All Disney stars usually worked their way to the top by accepting minor roles for a number of years.
2. Disney stars do not start out as the whole package that can act, sing and dance.
If you think that all Disney stars were accepted during auditions because they already know how to act as well as sing and dance, then you should think again. They were primarily hired for their acting skills and all the other skills came while they were already in the fold. They had to undergo training and lots of classes so they can be promoted in other fields like in the music industry.
So, if you are planning to go to Disney Channel auditions, you have to make sure that you are quite outstanding at doing acting, dancing or singing instead of being just okay in all three. While it follows that you need to be really good in acting for films and television shows, it is quite different for Disney theatrical auditions. For theme park and Broadway productions, you need to prioritize on honing your singing skills first before acting and dancing as all of the shows in this field are musical in nature.
3. If you are from Florida, Texas or other southern states, you will a better chance at getting a Disney career.
Kids and teens who come from the major talent markets of Los Angeles and New York are usually those that have better chances in becoming talents of Disney Channel compared to feature films or theatre productions. Based on the history of Disney Channel casting, you will have a great shot at starting your acting career with Disney Channel if you are extremely talented and already have experience, even if it is just locally.
4. Disney Channel looks for the comedic acting style that is not the norm for more serious shows and feature films.
You need to be aware that while Disney Channel may favor the "over the top" type of comedic acting, this is not the kind of acting that gets high ratings in Hollywood. It is just what show producers are using as it is able to draw in children's attention better. This kind of acting is not acceptable though if you are auditioning for a serious feature film or even in other television series produced by other companies under Walt Disney like ABC Television. This is perhaps one of the reasons it is very rare for child stars working for Disney Channel to successfully transition from being a Disney talent to a serious Hollywood actor. If they were unable to hone their acting skills so that they'd be flexible enough and make an easy transition from comedic to serious, then they'd never be seen as a valuable asset in the entertainment business.
So, if you wish to become a versatile actor who can be funny for one project and be serious for another, then you have to ensure that you undergo classes and other training programs that could help you cultivate different acting styles. You also need to know how to put on different personas at will. This is very important if you want to take on a broad range of characters or roles both in Disney Channel and in other more serious productions.
What to Expect from Disney Channel Acting Jobs
1. Working for Disney Channel is more about the glamour and experience than the pay.
All of the series deals for Disney Channel are under the American Federation of Television and Radio Artists (AFTRA). This means that actors who get non-speaking roles or speaking roles limited to fewer than five lines only (these are usually the only roles available as all series regulars are cast in private auditions) are only allowed to be paid not more than $365 with nothing left over. This amount is usually before union dues, taxes and other fees are deducted. This means that if you are shortlisted for an extra or supporting role for Disney Channel, you have to get ready to be in it for the exposure and experience instead for the money.
Even the top billed regulars of Disney Channel series do not get huge incomes as well. Based on court documents, the child stars of the company are usually paid half the amount of what other teen or child actors are making on primetime shows aired on other networks.
2. Disney Channel's work load for their young stars is quite heavy.
Once you sign a contract with Disney, you will essentially be their exclusive property. You will not only be in the show where you got a role for, but you will also be included in a great deal of publicity appearances. In all intents and purposes, you will be owned exclusively by the Disney Company. So, if you want to retain your freedom to star in any kind of production, then you should be careful about wishing to be part of the Disney family.
The Real Deal about Disney Auditions
Television Shows and Feature Films
Done through the usual professional channels, the casting for the major and sometimes even supporting roles for these productions is usually conducted outside New York and Los Angeles. Here are some tips on how you can land a role for this kind of production:
– Get a talent manager or an agent.
These are the people who will have more access to better auditions than you. While you will only know of those listed online, they are able to know of auditions that are only made known to a chosen few just like a lot of Disney Channel auditions. You will have a better chance of scoring auditions for Disney if you have this kind of representation.
– See which casting directors are currently linked to particular Disney movies and shows.
There are resources online you can use for this or you can ask your agent about this. Once you get hold of their names and their contact information, you can either send an email or a postcard. If you time your personal marketing well, it could be that within the week you will get an invitation to audition for a role that they'd think is right for you.
– Check if there are available auditions that you can just send audition from home for.
There are times when Disney Channel will post roles they are casting, for which you will get an option to send in an audition tape you made from home. This is the most convenient way for you to get your chance at getting a role without having to travel several miles to do it. Just make sure you send an audition tape that showcases all your talents.
Local Casting for Background Roles:
Disney Channel television movies that are usually shot in Utah are among the location-filmed productions. For these projects, most, if not all, of the background actors are found through local casting. While you can't use much of this kind of experience on your acting resume and it won't pay much, it will enable you to experience what it is like to film a television or film production up close. To be part of this kind of opportunity, you can:
– Get the representation of a local agent.
Usually, these agents handle work for both principal and background roles when it comes to smaller markets.
– Look into the film commission website.
This is so you can check for companies that handle background casting. Knowing this, will allow you to know where to go for auditions.
Disney Channel Nationwide Open Auditions
This general casting audition is usually done in different markets across the US once every year. You can usually know where these auditions will take place some three to four weeks before the audition schedule.
Realistically, these open calls usually have separate private auditions scheduled separately and usually prior to the general casting calls, which are coursed through agents. So, while you do have a chance of being seen in the general auditions, you will probably fare better if you get an audition that is less frantic and crowded. The best thing to do for this is to get a local agent who will take care of things for you.
All the information included in this guide are meant to provide aspiring kids and teens as well as their parent a more realistic look into everything that is involved in auditions for Disney Channel. Nowadays, you need to be in the know of every little detail of the world that you wish to be part of and knowing what really goes on behind the scenes of every audition would be quite advantageous. It would help you prepare for the Disney Channel auditions you wish to be part of and succeed in landing that acting role.