Kids and teenagers who dream of becoming the next Zac Efron or Selena Gomez eagerly await the annual nationwide Disney Channel auditions. While most of these young talents have already established their names in school productions, local drama clubs and community theaters, many of them believe that it is only through casting calls spearheaded by large entertainment companies like Disney that they will really get the chance to be. For them, getting a role for a television series or an original movie of Disney Channel is a sure-fire way of launching their acting careers.
The global reach of the Walt Disney Company is one of the major attractions young people have over anything that's got to do with the entertainment company. Because of its broad range, kids and teens believe that they will also gain wider and better exposure in a shorter period of time as soon as they get a Disney Channel role. So, even before the nationwide casting calls are announced, these youngsters are already prepared with their audition pieces as well as their resumes and headshots. All they need is the go signal for the acting auditions to begin as they are already fired up and ready to go.
The Disney Channel Audition History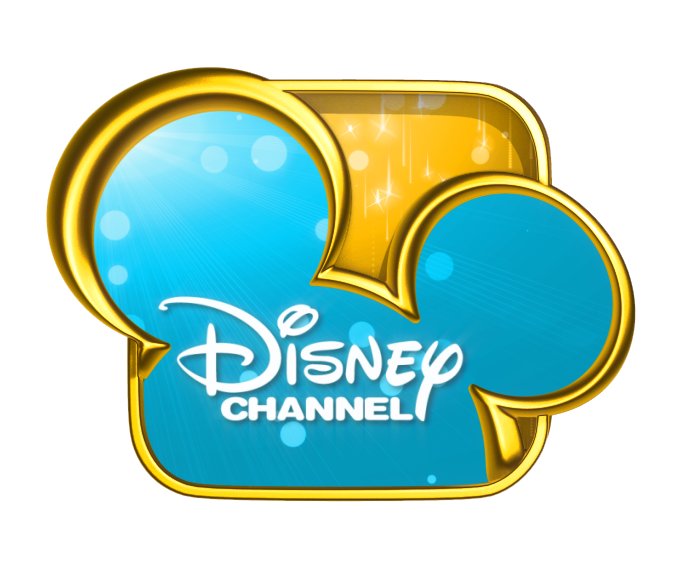 Based on Examiner.com's account of the "History of Disney Channel", it was in April 18, 1983 that Disney Channel had its first broadcast. This start essentially gave birth to a number of programs that went down in history as the beginning of a brand new culture in kids' entertainment. It also signaled the dawn of the Disney Channel auditions which opened doors to talented young individuals who did not only know how to act, but also dance and sing.
Kids Incorporated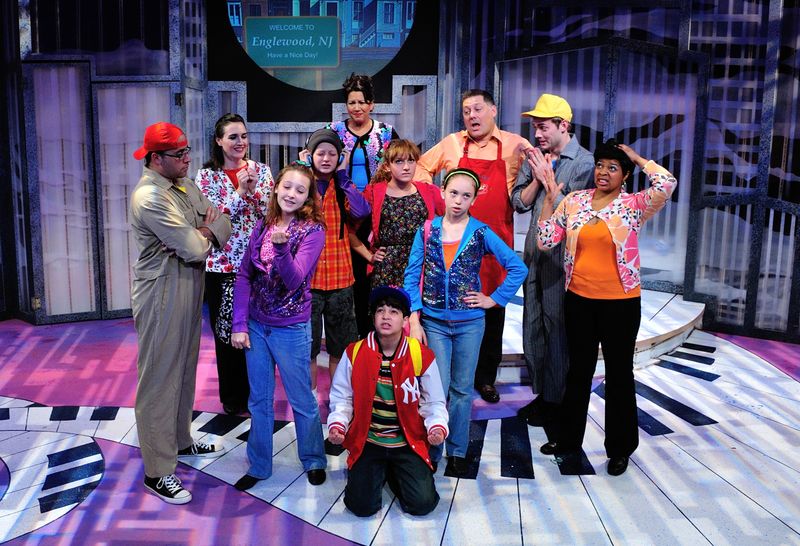 In September 1984, Disney Channel came outwith the sitcom Kids Incorporated. According to Wikipedia, the pilot of the music-oriented show was shot a year before its official debut on the channel. Also known as Kids Inc, the program, which was geared mainly for the youth, had storylines that had musical performances as vital components. The sitcom aired for almost 10 years, before it was officially ended. It starred such young talents as Stacy Ferguson (now known as Fergie of Black Eyed Peas and is also a solo singer who came out with such hits as "Big Girls Don't Cry", "Clumsy" and "Fergalicious"),Jennifer Love Hewitt (who is a popular actress and singer known for such movies as "I Know What You Did Last Summer" and "If Only" and for such singles as "Barenaked" and "No Ordinary Love") and Marta Marrero (a singer-songwriter known as Martika, who sang "I Feel the Earth Move" which placed no. 25 in the US Top 40 and "Love…Thy Will Be Done", which was in the US Top 10 Single hits in 1991 and became a Top 10 hit in the United Kingdom).
The Mickey Mouse Club
Aside from Kids Incorporated, Disney Channel also revived one its early staples and this was The All-New Mickey Mouse Club. Originally known only as The Mickey Mouse Club, this program first came out in 1955 and was broadcast on and off until 1960. It featured young stars at that time such as Mickey Rooney Jr., son of Mickey Rooney who is known for his roles in Breakfast at Tiffany's, Babe: Pig in the City, Night at the Museum and America: A Call to Greatness. Although the younger Rooney is now running the Rooney Entertainment Group, he was an actor and musician in his younger years. Aside from being one of the original Mouseketeers, he also appeared in such movies as Honeysuckle Rose, Beyond the Bermuda Triangle and Hot Rods to Hell.
The New Mickey Mouse Club
In 1977, a modernized revival of the production dubbed The New Mickey Mouse Club was aired. Although it was discontinued in the same year, the series still produced TV stars as well as several notable icons in the entertainment industry. Among these were renowned Christian author Lisa Whelchel (she starred in The Facts of Life, an NBC sitcom), beauty queen Kelly Parsons, actress Nita Dee of Fantasy Island and William Attmore, who was inThe Brady Bunch.
The All-New Mickey Mouse Club
The final revival of this original Disney television production also became a stepping stone for yet another batch of young talents. First broadcast in April 1989, the show ran until October 1944 and was known for its sketch comedy format. The comical skits featured in the series were everyday situations normally experienced by teenagers and taught how these could be handled. The show also featured the Mouseketeers staging concerts on particular days. Its club members who are now well known in the entertainment industry include pop singer and actress Christina Aguilera (known for such songs as "Genie in a Bottle", "Beautiful" and "Candyman" and for starring in such movies as Burlesque), actor Ryan Gosling (starred in The Notebook, Murder by Numbers, The Ides of March and Crazy, Stupid, Love), singer-actress Britney Spears (sang "Baby, One More Time" and "Toxic" and starred in the film Crossroads) and singer-actor Justin Timberlake (member of boy group N'Sync, had such hits as "Cry Me a River" and "Sexyback" as a solo artist and appeared in such films as Friends with Benefits, In Time and The Social Network).
Based on the history of the Walt Disney Company, even before Disney Channel came to be, the entertainment company has been responsible for launching the talent of many actors and celebrities. It is the hotspot for emerging new talents, who became household names through its banner shows like Lizzie McGuire, which starred teen star and singer Hilary Duff and Hannah Montana, which catapulted the fame of singer-actress Miley Cyrus. The Wizards of Waverly Place starring Selena Gomez was also one of the channel's top-rating television series and nudged the young star's career into the right direction. The youth-oriented entertainment channel also came up with such original movies asHigh School Musical and Camp Rock, which gave birth to such young stars as Zac Efron and Demi Lovato, respectively.
Winning Factors of Successful Disney Channel Auditionees
Every young star that began their career on Disney Channel had to go through their tough audition processes. A number of them even had to audition more than just a couple of times before they were able to land the roles that propelled their careers and allowed them to become household names, especially in the world of youth entertainment. But, in all of the auditions that they went through, these Disney Channel stars conveyed something that spoke to the casting directors and made them decide that they were perfect for the roles they were trying out for. They projected winning personalities and attitudes that became contributing factors to their successful auditions.
Here are just some of the most well-known stars of Disney Channel today and the respective winning elements that got them to where they are now:
Selena Gomez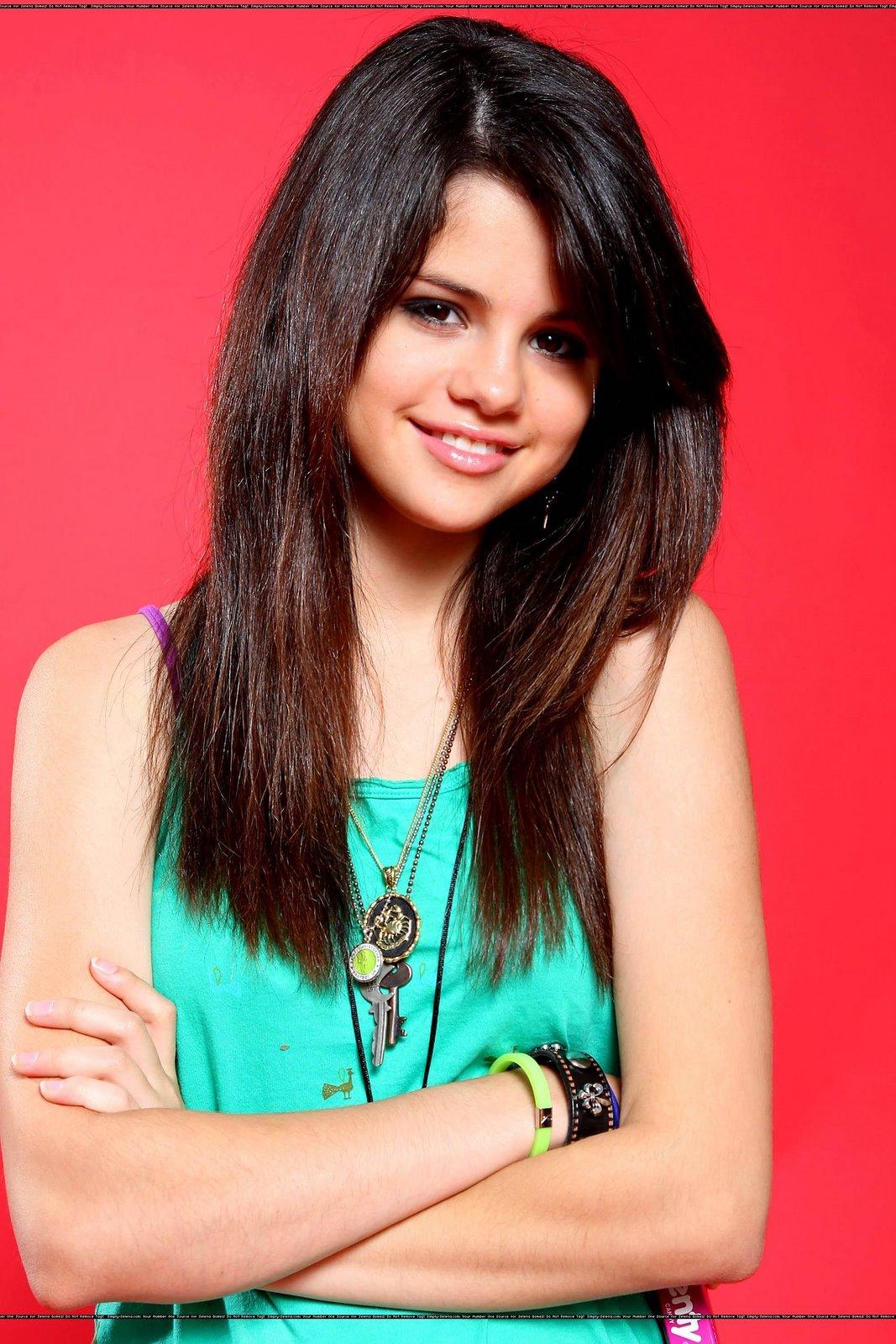 Selena Gomez was just 11 years old when she first went through a Disney Channel audition. It also took a while before she got her starring role on The Wizards of Waverly Place as Alex Russo. But, if you will look at her audition tape, you can see how natural she is in delivering the lines that she was cold reading. You can actually believe that she is the role she was portraying. You can also notice how candid she was in expressing her thoughts and how positively endearing she looked with her outfitand her no-nonsense hair. If all of these qualities got her noticed, then this means all you really need to be during auditions is be yourself.
Miley Cyrus
It took several auditions for Miley Cyrus to get the role of Hannah Montana. She didn't even try out for the role at first, but for Lilly, Hannah's best friend. She did not get the roles at first because she was still too young. But, if there was one thing very redeeming about Miley with regards to her attitude towards auditions, it was her perseverance. It was the one thing that was instilled in her by her singer-father Billy Ray Cyrus and she took it to heart. Of course, it also helped that she was quite funny and spontaneous during all of her auditions. She was also very enthusiastic about showing the casting directors her singing and was quite convincing in reading for the lines that she was given.
Demi Lovato
Although Demi Lovato started her acting career on Barney and Friends with best friend Selena Gomez, she still had to go through Disney Channel auditions for every role she managed to get in the entertainment channel. One of the auditions that she had to go through was for the Disney television series Sonny with a Chance. In her audition tape, you can see how engaging and funny she was. These were among the many qualities that got her into the series. She also mentioned in an interview that she brought a beef stew and a bib during the auditions as she was told that it was for a sketch comedy where she had to get dirty. This meant that she was prepared to do as instructed and never once thought twice about how she would look as long as she was fulfilling the role she was meant to portray.
By looking at how at the winning factors that brought these Disney Channel stars to where they are now, you might be able to take some pointers on how to go about with your own auditions. Viewing their videos will allow you to learn more than what you can probably know by yourself.
What Happened to Former Disney Channel Stars
After knowing about the history of Disney Channel auditions and the winning factors of the young stars that went through these challenging casting calls, you might be wondering where some of the young Disney Channel stars are. Based on Complex.com's "Where Are They Now? The Stars of the Best Disney Channel Original Movies", below are just several of the young stars of Disney who went on and made something of themselves in the entertainment industry:
Frankie Muniz
After getting a start as Malcolm in Malcolm in the Middle, Frankie went on and starred as Justin Yoder in Miracle in Lane 2 in 2000, where he played the role of a soapbox racer. He was recently cast in Don't Trust the B—- in Apartment 23, an ABC television series. He also plays the drums in a band called Kingsfoil.
Raven Symoné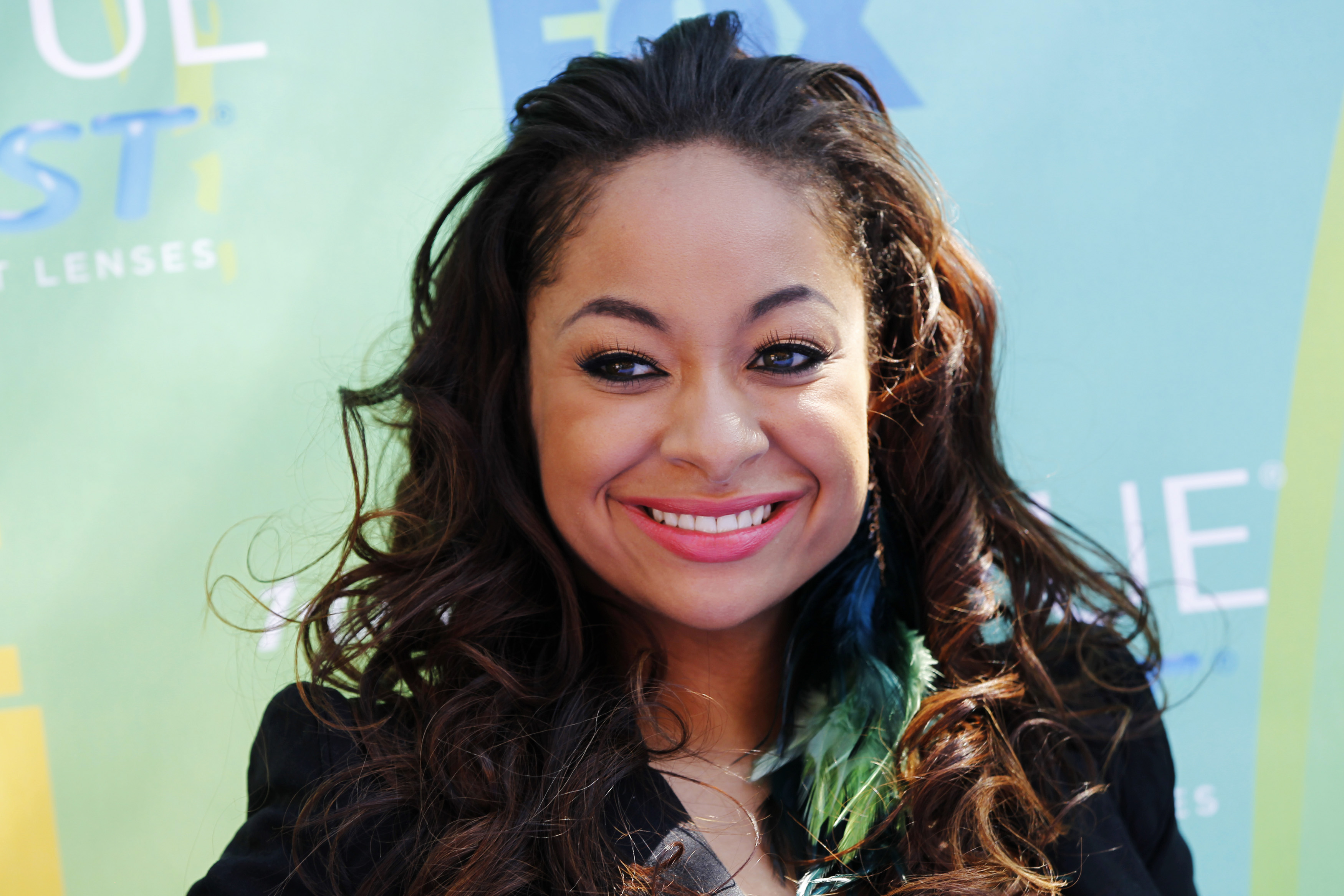 Known as one of the golden children of Disney, Raven Symoné did not only star inThat's So Raven, she also appeared in a lot of original Disney movies made for TV such as the Cheetah Girls franchise. Already a millionaire businesswoman at the age of 27, the actress has also ventured into Broadway and debuted in Sister Act as Deloris van Cartier.
Shia LaBeouf
When he started in Disney Channel, he starred as Louis in Even Stevens, which aired from 2000 to 2003. In 2002, he played Eddie Walker in True Confessions. After his stint in Disney Channel, he never stopped and went on to star in such movies as theTransformers franchise along with such stars as Megan Fox and Josh Duhamel, in Wall Street: Money Never Sleeps opposite Michael Douglas and in Indiana Jones and The Kingdom of the Crystal Skull with Harrison Ford and Cate Blanchett.
Justin Timberlake
As a child, Justin Timberlake was already in the limelight with his stints in Star Searchand The All-New Mickey Mouse Club. In the late 90's, he became more well known when he became the leader of the boy band 'N Sync. In 2002, he started coming out with his own solo records including "Cry Me a River", "What Goes Around…Comes Around" and "Sexyback". Not to be held back in the world of movies, Justin also went on and starred in such movies as Bad Teacher, The Social Network, Friends with Benefitsand In Time.
Britney Spears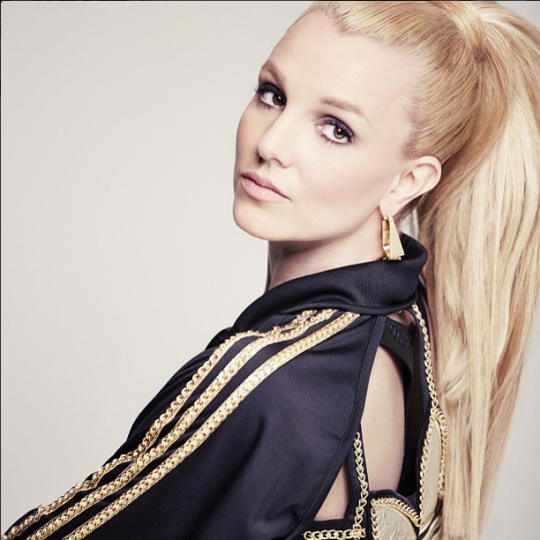 Also a Mouseketeer like Justin Timberlake, Britney is more known as a recording artist than an actress. Although she did star in the movie Crossroads, this was basically her only film to date since she stepped into the limelight. As a performer, Spears is known for such songs as "Baby One More Time" and "Oops!…I Did It Again". She was also a judge in the US franchise of the famous reality competition The X Factor during its second season. The pop star has already gotten a Grammy Award, nine Billboard Music Awards and several others for her contribution to the music industry. In 2012, she was reported by Forbes as the highest paid among all female musicians with her earnings totaling to $58 million.
What to Do Next for Disney Auditions
Now, that you have learned a lot of things about Disney auditions including the stars that auditioned, made it and succeeded in their careers thereafter, the next thing you need to do is prepare yourself. Take what you have learned here and apply them to your preparations. Remember that going to auditions is not just about having the most comprehensive resume attached to your most endearing headshot. It is also about putting your best foot forward in everything like delivering your lines for your monologue or your cold reading script. So, practice a lot and always be in the lookout for stars you could learn from. This is the only way you can truly be ready for your Disney Channel auditions.